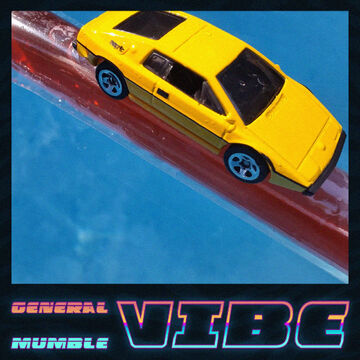 Vibe is a 7-track EP by General Mumble. It contains a handful of summery, upbeat tracks made over the summer of 2016, during and/or inspired by a 3-month vacation to the USA, except "Check The Beat (make sure it's doin ok)", which was made in April.
The EP contains lots of field recordings from the vacation, especially in the final track, "Lotus Position".
Artwork
The artwork shows a photograph taken during the vacation, of a Hot Wheels Lotus Esprit toy on a melted freeze-pop, floating on a swimming pool.
CD
The EP was released on CD via Createspace on April 26, 2017.
Track listing
Puppers 'n' Doggos
Right On Red
Radio 2010
Spider Roll
Check The Beat (make sure it's doin ok)
Spider Roll (Spott's "Blood, Blood, Blood and Death" RMX)
Lotus Position