G​:​\​<3​/​<3xAllstorms is a 3-track EP and the 12th release by Pupae. The EP was made in Georgia, USA, and upholds the tradition of making a noise album or EP with every visit to another country.
The track "mm" was made using an old, barely functioning, 1970s household intercom system.
CD
The EP is the first of any Mumble Etc. or Barrfparty release to be released on unlimited-run CD via the Kunaki service, and the first to feature a black-plastic jewel case.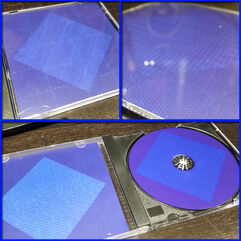 Track listing
word association: fuck
face in Naughts
mm